Child Health
0 – 5 Years
Children's Immunisation Schedule
Here's a check-list of the vaccines that are routinely offered to everyone in the UK for free on the NHS, and the age at which you should ideally have them.
2 months:
Diphtheria, tetanus, pertussis (whooping cough), polio and Haemophilus influenzae type b (Hib, a bacterial infection that can cause severe pneumonia or meningitis in young children) given as a 5-in-1 single jab known as DTaP/IPV/Hib
Pneumococcal infection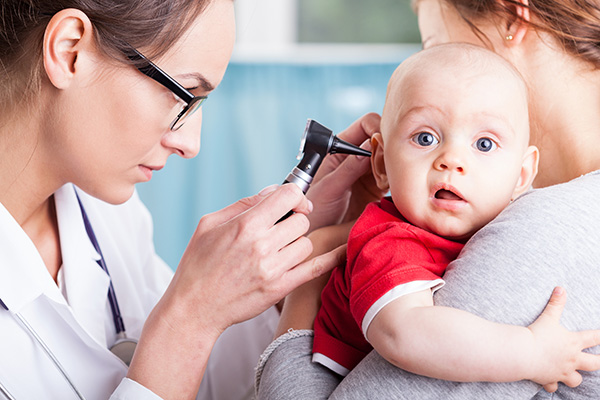 3 months:
5-in-1, second dose (DTaP/IPV/Hib)
Meningitis C
4 months:
5-in-1, third dose (DTaP/IPV/Hib)
Pneumococcal infection, second dose
Meningitis C, second dose
Between 12 and 13 months:
Meningitis C, third dose
Hib, fourth dose (Hib/MenC given as a single jab)
MMR (measles, mumps and rubella), given as a single jab
Pneumococcal infection, third dose
3 years and 4 months, or soon after:
MMR second jab
Diphtheria, tetanus, pertussis and polio (DtaP/IPV), given as a 4-in-1 pre-school booster
Children's Health
There is a good guide on the NHS website which describes various conditions affecting children. There is advice on how to diagnose them, how to treat them and if further advice should be consulted.
NHS  CHILDHOOD ILLNESS SLIDESHOW
When Should I Worry?
Having an ill child can be a very scary experience for parents. If you understand more about the illness it can help you to feel more in control. This booklet is for parents (and older children) and deals with common infections in children who are normally healthy.
NHS Choices Conditions and Treatments
See the NHS Choices Conditions and Treatments browser for an in-depth description of many common health issues.
Child Health 6 to 15 Years
Children's Vaccination Schedule
Around 12-13 years:
Cervical cancer (HPV) vaccine, which protects against cervical cancer (girls only): three jabs given within six months
Around 13-18 years:
Diphtheria, tetanus and polio booster (Td/IPV), given as a single jab
Fevers
Most symptoms of a fever in young children can be managed at home with infant paracetamol. If the fever is very high, they may have an infection that needs treating with antibiotics.
Head Lice
Head lice are insects that live on the scalp and neck. They may make your head feel itchy. Although head lice may be embarrassing and sometimes uncomfortable, they don't usually cause illness. However, they won't clear up on their own and you need to treat them promptly
Nosebleeds
Nosebleeds (also known as epistaxis) are fairly common, especially in children, and can generally be easily treated.
INDEX - Self-Help-Centre
Self-Help Information
Health Checks
We use cookies to help provide you with the best possible online experience.
By using this site, you agree that we may store and access cookies on your device. Cookie policy. Cookie settings.
Functional Cookies
Functional Cookies are enabled by default at all times so that we can save your preferences for cookie settings and ensure site works and delivers best experience.
3rd Party Cookies
This website uses Google Analytics to collect anonymous information such as the number of visitors to the site, and the most popular pages.
Keeping this cookie enabled helps us to improve our website.